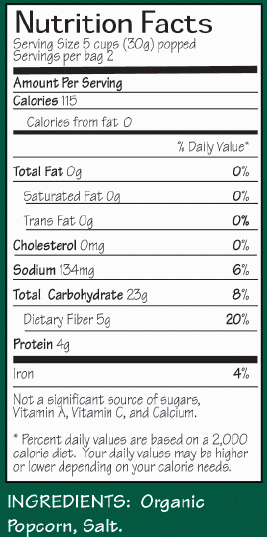 Nutrition Information
Farmer Steve's Popcorn, for people who care what they eat.
No Partially Hydrogenated Oils
No GMO
No Oil added, No Fat, High Fiber.
FRESHLY HARVESTED: We know that freshness makes a real difference in flavor and nutrition. When you buy from us, you know it's the freshest, premium quality available.